TRANCE MIXX 8
DOWNLOAD / ENJOY
Every MP3 is zipped for faster downloading.
All MAC computers should unzip the files automatically once downloaded.
If you do not have an unzipping program installed on your Windows computer, you will not be able to
unzip / extract.
Download jZip, a FREE windows program built to unzip every
Da SkeeT .zip file.
After downloading just unzip / extract the file(s) and enjoy.
To unzip a file via jZip, just open the .zip file with jZip and extract the file to your desired location.
If you experience problems while downloading / extracting any files please contact us.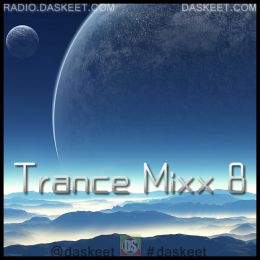 UPCOMING MUSIC
Stay on top of the upcoming CD's/Mixx's.
Check out the future projects
lined up in order.
VIEW ALL
COMPLETE MIXX / TRACKS
Download Complete Mixx
TRACKS (14)
Chasing Summers - Tiësto

Let's Go - Calvin Harris Tribute Team

Hold That Sucker Down - Jerome Isma-Ae

Cry For You - September

I See Right Through to You - DJ Encore

Keep Movin - DJ Bam Bam
(Promise Land Remix)

Default - Mat Zo

Control - Benny Benassi ft. Gary Go
(Gigi Barocco Remix)

The One That Got Away - Katy Perry
(Tommie Sunshine and Disco Fries Remix)

Swedish Nights - Marcus Schossow

Starships Over Alice - Aly & Fila Ft. Arctic Moon

Fade Into Darkness - Avicii

Amsterdam - Orjan Nilsen

Lessons In Love - Kaskade Ft. Neon Trees
SOCIAL MEDIA
You can also access this page with a shorter domain "tm8.daskeet.com"
DS RADIO