TRANCE MIXX 3
DOWNLOAD / ENJOY
Every MP3 is zipped for faster downloading.
All MAC computers should unzip the files automatically once downloaded.
If you do not have an unzipping program installed on your Windows computer, you will not be able to
unzip / extract.
Download jZip, a FREE windows program built to unzip every
Da SkeeT .zip file.
After downloading just unzip / extract the file(s) and enjoy.
To unzip a file via jZip, just open the .zip file with jZip and extract the file to your desired location.
If you experience problems while downloading / extracting any files please contact us.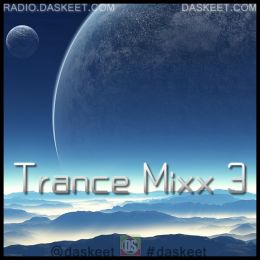 UPCOMING MUSIC
Stay on top of the upcoming CD's/Mixx's.
Check out the future projects
lined up in order.
VIEW ALL
COMPLETE MIXX / TRACKS
Download Complete Mixx
TRACKS (12)
Clear Blue Water - Oceanlab
(Ferry Corsten Remix)

I Remember - Deadmau5 Ft. Kaskade

Slip - Deadmau5

Contact - Deadmau5 Ft. Glenn Morrison

Metropolis - Gareth Emery

In And Out Of Love - Armin Van Buuren Ft. Sharon Den Adel

Mistral - Tiësto

Alone With You - Deadmau5

Near Exactly - Deadmau5

Step One Two - Kaskade

Between Dreams - Gareth Emery

Exposure - Gareth Emery
SOCIAL MEDIA
You can also access this page with a shorter domain "tm3.daskeet.com"
DS RADIO