REGGAE MIXX 3
DOWNLOAD / ENJOY
Every MP3 is zipped for faster downloading.
All MAC computers should unzip the files automatically once downloaded.
If you do not have an unzipping program installed on your Windows computer, you will not be able to
unzip / extract.
Download jZip, a FREE windows program built to unzip every
Da SkeeT .zip file.
After downloading just unzip / extract the file(s) and enjoy.
To unzip a file via jZip, just open the .zip file with jZip and extract the file to your desired location.
If you experience problems while downloading / extracting any files please contact us.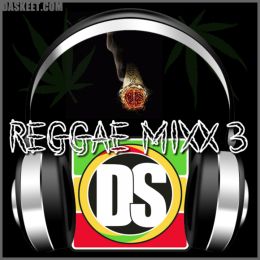 UPCOMING MUSIC
Stay on top of the upcoming CD's/Mixx's.
Check out the future projects
lined up in order.
VIEW ALL
POPULAR PAGES
COMPLETE MIXX / TRACKS
Download Complete Mixx
TRACKS (17)
Inna Di Red - Stephen Marley

Sweat (A La La La La Long) - Inner Circle

Love and Inity - Damian Marley

I Love King Selassie - Black Uhuru, Sly, Robbie

Rudie Say Him Bad - Wailing Souls

Satisfy My Soul - Bob Marley

Creation Rebel - Burning Spear

All I Know - Julian Marley

Smile - Gregory Isaacs

I Shot The Sheriff - Bob Marley

One Good Spliff - Ziggy Marley Ft.
The Melody Makers

Sugar Minott - Harbour Shark

Fed Up - Stephen Marley

For The Babies - Damian Marley,
Stephen Marley

Still Blazin - Wiz Khalifa

False Friends - Stephen Marley

In 2 Deep - Damian Marley
SOCIAL MEDIA
You can also access this page with a shorter domain "rm3.daskeet.com"
DS RADIO