REGGAE MIXX 2
DOWNLOAD / ENJOY
Every MP3 is zipped for faster downloading.
All MAC computers should unzip the files automatically once downloaded.
If you do not have an unzipping program installed on your Windows computer, you will not be able to
unzip / extract.
Download jZip, a FREE windows program built to unzip every
Da SkeeT .zip file.
After downloading just unzip / extract the file(s) and enjoy.
To unzip a file via jZip, just open the .zip file with jZip and extract the file to your desired location.
If you experience problems while downloading / extracting any files please contact us.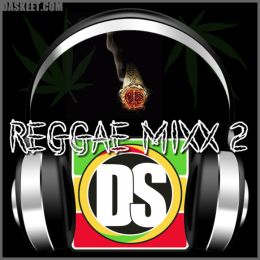 UPCOMING MUSIC
Stay on top of the upcoming CD's/Mixx's.
Check out the future projects
lined up in order.
VIEW ALL
POPULAR PAGES
COMPLETE MIXX / TRACKS
Download Complete Mixx
TRACKS (19)
No Good Reason - One Drop

Time Bomb - Iration

Hey Baby - Stephen Marley Ft. Mos Def

Open My Eyes - SOJA

Stir It Up - Bob Marley

Fire - Iration

Roots Rock Reggae - Bob Marley

Rest Of My Life - SOJA

One Love - Bob Marley

Falling - Iration

Jammin - Bob Marley

2 AM - Slightly Stoopid

Wait And See - Iration

Positive Herb - Niyorah

In A Serious Way- Mishka

Turn Around - Iration

Patience - Damian Marley Ft. Nas

Beach In Hawaii - Ziggy Marley

Street Life - Beenie Man
SOCIAL MEDIA
You can also access this page with a shorter domain "rm2.daskeet.com"
DS RADIO