PARTY MIXX 1
DOWNLOAD / ENJOY
Every MP3 is zipped for faster downloading.
All MAC computers should unzip the files automatically once downloaded.
If you do not have an unzipping program installed on your Windows computer, you will not be able to
unzip / extract.
Download jZip, a FREE windows program built to unzip every
Da SkeeT .zip file.
After downloading just unzip / extract the file(s) and enjoy.
To unzip a file via jZip, just open the .zip file with jZip and extract the file to your desired location.
If you experience problems while downloading / extracting any files please contact us.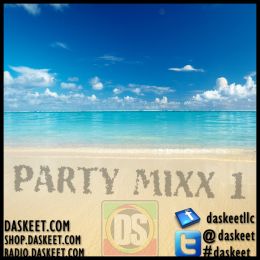 UPCOMING MUSIC
Stay on top of the upcoming CD's/Mixx's.
Check out the future projects
lined up in order.
VIEW ALL
POPULAR PAGES
COMPLETE MIXX / TRACKS
Download Complete Mixx
TRACKS (20)
Searching - Matisyahu

Rain of Gold - Young Empires

She's Got Me Dancing - Tommy Sparks

Lisztomania - Phoenix (Classixx Remix)

1517 - The Whitest Boy Alive

Turn On the Lights - Future

Wonder - Dan Black

Machu Picchu - The Strokes

Colours - Grouplove

Hands - The Ting Tings

Classic Rock Dirty -
*Gorilla Zoe "Hood Nigga" vs.
Buffalo Springfield "For What It's Worth",
*Notorious B.I.G. "Niggas" vs.
Lynyrd Skynyrd "Sweet Home Alabama",
*Game Ft. 50 Cent "Hate It or Love It" vs.
The Who "Baba O'Reilly"

Take a Walk - Passion Pit

Cold As Ice - Foreigner

Head Straight - Alex Metric

Party Starter - Will Smith

The Night Out - Martin Solveig

Moth's Wings - Passion Pit

This Is How We Do It - Montell Jordan

Verstrahlt - Marteria Ft. Yasha

Half Mast - Empire of the Sun
SOCIAL MEDIA
You can also access this page with a shorter domain "pm1.daskeet.com"
DS RADIO